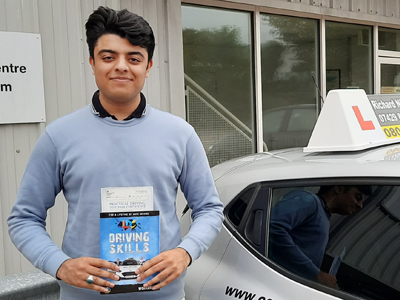 Hashim Iqbal
Test Testimonial
Richard has been a fantastic instructor for the duration of my journey learning to drive. He was always patient and helped reinforce my driving skills and confidence every lesson. He was able to identify issues in my driving and go over ways to solve them, only moving on when I was happy to, which I always appreciated. The LD system and workbook was very helpful as it prompted me to take a greater interest in the topics we covered, and also meant that I was able to cover topics I wanted during each lesson. I am very appreciative and grateful for all of Richards help, because he helped me gain enough confidence to pass my driving test with 3 minors.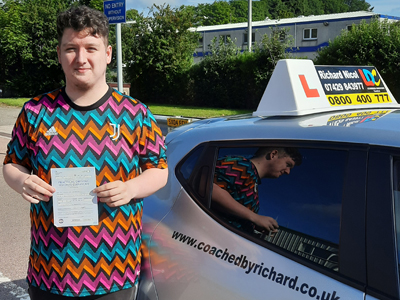 Liam Paterson
Test Testimonial
In my opinion, Richard is probably the best person I could have had to teach me to drive. Richard creates a very relaxed environment to learn in. Richard was very good and recognising when I was ready to move onto a new topic and if not, helped me to get to the level required. I also felt he was very patient with me if I was struggling and helped me to work out how I could improve and achieve the goal set. I would highly recommend Richard to anyone learning to drive, and I couldn't imagine learning with anyone else. I felt that Richard's style of teaching went hand in hand with the LDC workbook. I really liked the workbook as I liked being able to record what happened on a lesson and then revise what I did after.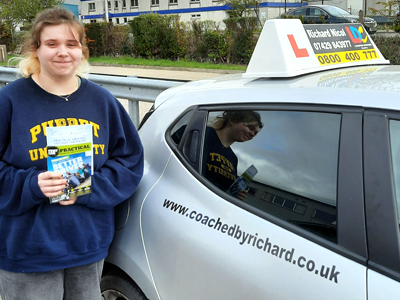 Katie Campbell
Test Testimonial
Richard was very friendly which helped me relax and made learning to drive much easier as it provided a relaxing environment. He was very encouraging and when mistakes happened, explained how to solve them in a constructive manner. I enjoyed my lessons with Richard and would recommend him to any new driver or ones aiming to refresh their skills.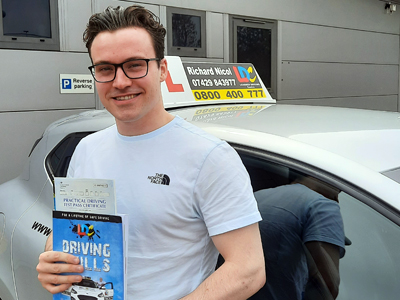 Kyle Finnie
Passed 1st Time
I took the semi intensive course with Richard and absolutely delighted to say I passed first time with only 2 minor faults and I was able to achieve this in under 9 weeks! I had zero previous driving experience and I felt Richard and the course provided a very well rounded skill set and at a pace that allowed it to be challenging but not so overwhelming that I felt intimidated with what we were undertaking. I only have positive things to say about Richard's teaching, he was a very calming influence during the inevitable stresses that come up during learning to drive. A fully deserved 5 star rating.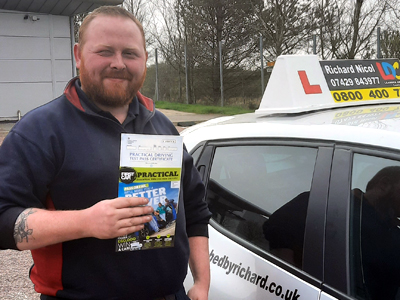 Lee Chapman
Test Testimonial
My time learning with Richard has been excellent. For anyone looking for a patient, skilled and professional instructor, then Richard is the perfect instructor for you. Richard was always willing to help any way he could, either answering any questions I had in detail and in a way that helped me understand or breaking down lessons into smaller 'chunks' to make them easier to understand and achieve successfully. I always felt comfortable and at ease with Richard, giving me the confidence I needed to pass. A truly great experience throughout the process.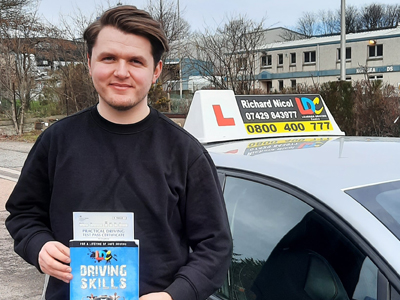 Aidan Milne
Much more rewarding
I was very unsure of how to go about learning to drive, and really had no idea of the process involved. When I originally contacted Richard, he explained everything to me on how the process worked and explained the LD System and the benefits this would have on helping me achieve passing my test. Richard offered a free home visit to discuss things further and answer any queries I had and also to spend some time going through and explaining the LDC workbook. After chatting with Richard, I felt much more confident and fully understood the process of learning to drive. During all our lessons, Richard explained things very well and always made sure I understood everything before completing the task ahead. The LD workbook allowed me to read up on our upcoming lessons which prepared me for what lay ahead. The book also allowed me to set goals and plan for my lessons and at the start of each lesson, Richard and myself would go through my plan and discuss how I would go about achieving my goals. What I liked very much about this was that I was involved in planning and executing my lesson instead of just being told what to do. If I was unsure of anything or was struggling with any aspect of the lesson, Richard would explain things better and pushed me to find out my own solution, and then come up with a new plan to solve it. I found this process much more rewarding as it allowed me to feel that I was completely involved in all decisions taking and helped build my confidence. Overall, Richard was very professional throughout and made the lessons enjoyable and I always looked forward to my next lesson. I would highly recommend Richard and LDC for anyone who is looking to learn to drive and especially anyone who is anxious or unsure as Richard's way of teaching put me at ease and built up my confidence which helped me pass my test first time!!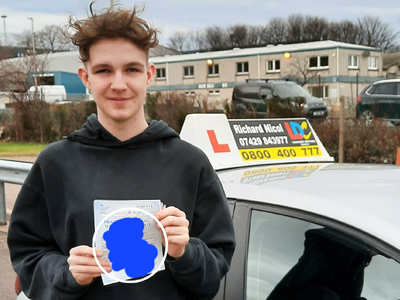 Joe Esposito
Richard was an excellent instructor who managed to teach me everything in just a few short months. Whenever I had any issues, he ensured that I focussed on them and gave me the tools I needed. I found that he made lots of what I thought were complicated situations very simple and easy. Richard was very flexible with lesson times, planning around school and was very reliable, never once cancelling lessons. I would definitely recommend Richard as an instructor as he was so good for me and I can now drive because of him.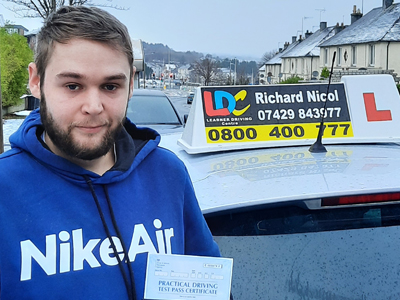 Lewis Milne
Passed 1st Time
My learning experience with Richard was brilliant. We had 10 lessons which were highly beneficial. His instructions were clear and easy to follow which helped me understand and easily achieve the task in hand. He was calm and level headed throughout which helped put me at ease and helped me pass my test on my first attempt with only 2 df's. All in all, I couldn't ask for a better instructor and would highly recommend Richard to anyone looking to start their driving experience.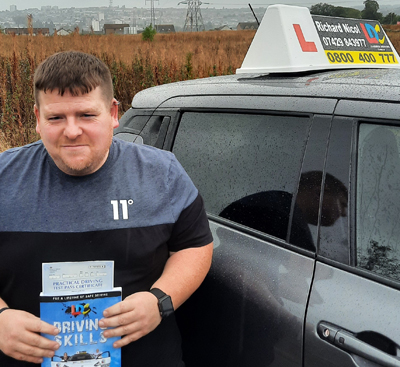 Jon George
Passed 1st Time
I would highly recommend Richard for any future learners. Richard was patient, explained the lessons clearly and made me feel at ease while learning to drive. Richard helped me pass my driving test first time, and in only 9 lessons! I cannot thank him enough for getting me on the 'Road to Success'. The LDC workbook was very clear and helped me retain what I had learned in previous lessons and helped me prepare for the next one.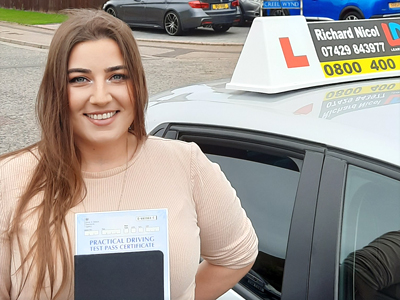 Rebecca Coull
Passed 1st Time
I highly recommend Richard as an instructor for any learner at any stage. He is very patient and clear when giving advice and explanations. He made me feel at ease and guided me through any mistakes with a possible and supportive attitude.