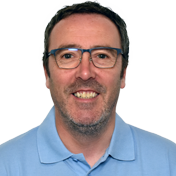 About me
Hi, I'm Richard. I'm licensed by the DVSA to give driving instruction and I am passionate about teaching life-long driving skills and road safety.
I decided to train to become a Driving Instructor, as in my previous employment, I taught people how to drive buses and gain their PCV License. This is where I discovered my love of developing driving skills. After over 8 years of doing this, I wanted to take on a new challenge, where I would be able to teach life-long motoring skills from the beginning and also to support those who wish to revisit their driving journey.
I care passionately about delivering high quality training to all pupils and the LDC System allows me to achieve this. I am patient and understanding. I am calm and relaxed which helps me to deliver quality lessons and instil confidence.
I was born and have grown up in Aberdeen and I am familiar with the area in and around the City and Shire.
I am a family man and enjoy nothing more than spending time with my partner Claire and our children. My interests are music and football. I love to attend concerts and matches when possible. I enjoy time outdoors with the family and our dog Alfie, going on lovely long walks.
I hope this gives a brief introduction to myself. Please feel free to contact me if you have any questions
Well I hope this gives you a brief idea about me so please feel free to click here to "Contact me"